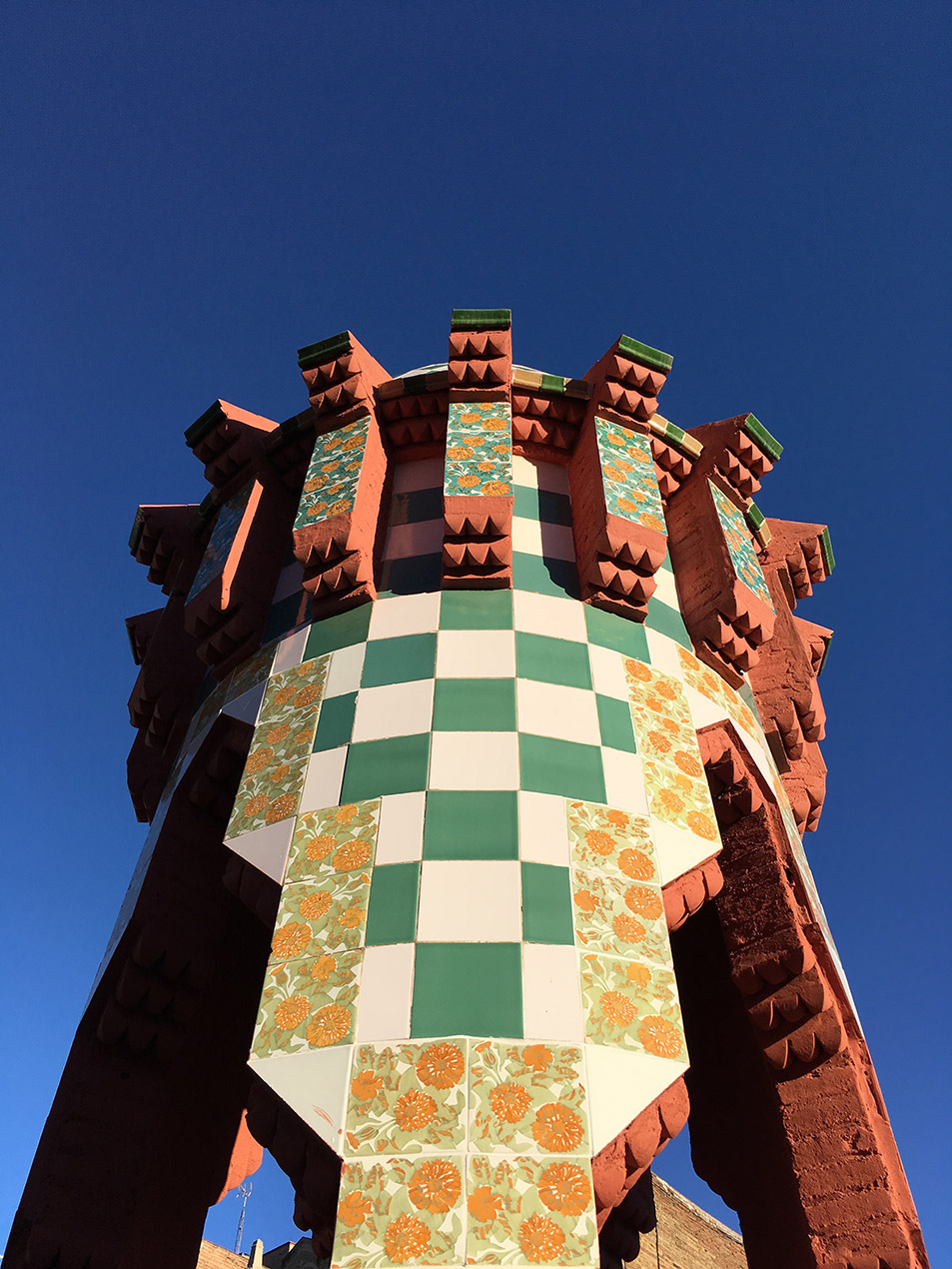 Casa Vicens
CASA VICENS WAS THE FIRST MAJOR COMMISSIONED WORK THAT ANTONI GAUDÍ RECEIVED IN 1878, AND IS CONSIDERED HIS FIRST MASTERPIECE. IT IS AN IMAGINATIVE, MODERN AND INNOVATIVE PROJECT, WHERE THE ARTIST USES FOR THE FIRST TIME NUMEROUS STRUCTURAL, DECORATIVE AND SYMBOLIC ELEMENTS THAT WILL EVENTUALLY DEFINE THEIR ARCHITECTURAL LANGUAGE.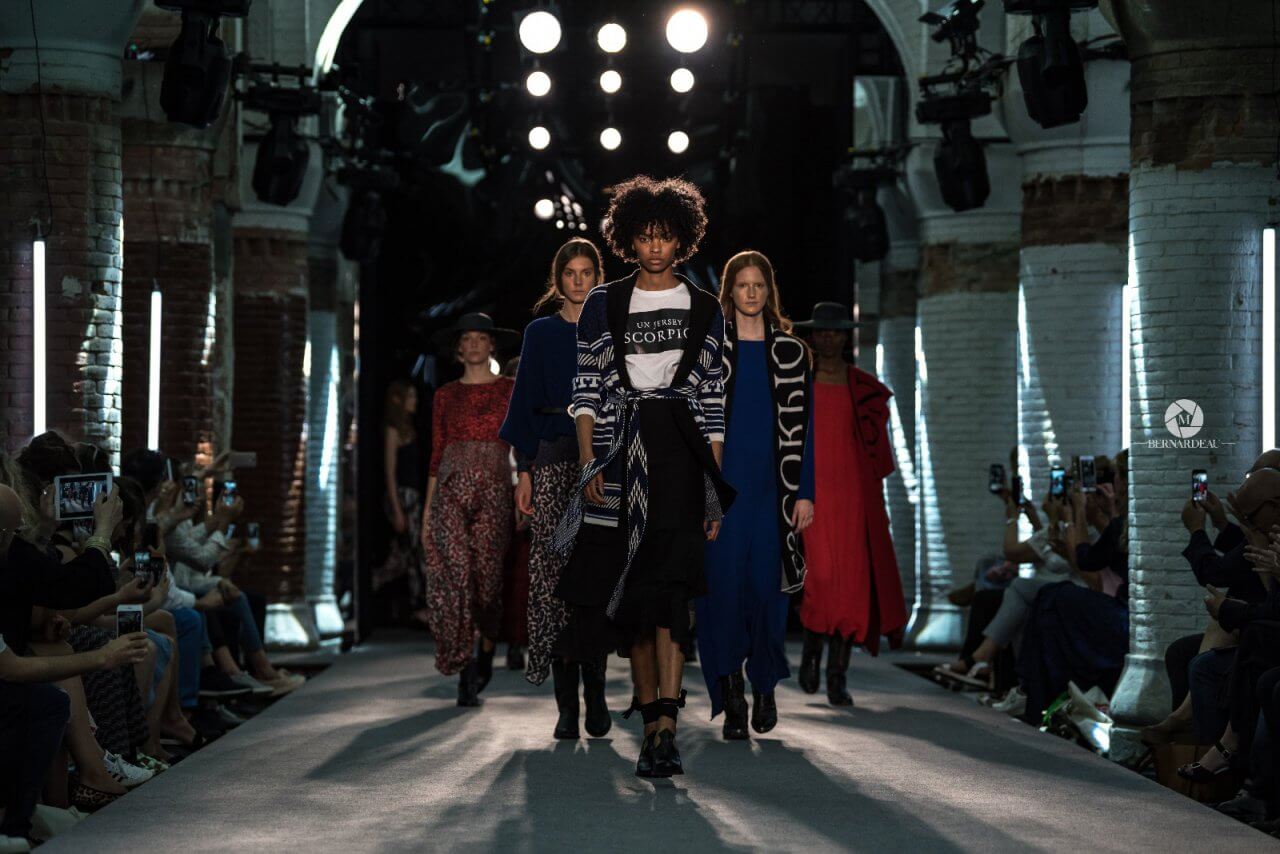 Fashion week
February
IN ORDER TO LEAVE BEHIND THE IDEA OF THE BARCELONA CATWALK BEING AN EXCLUSIVE EVENT FOR BRANDS OF YOUNG AND LOCAL PEOPLE, THE CURRENT PROJECT SEEKS A BALANCE BETWEEN FUTURE PROPOSALS, DESIGN AND BRANDS WITH A MORE COMMERCIAL APROACH. IT IS INTENDED FOR CREATIVITY TO BE PRESENT, BUT FROM A BROAD AND TRANSVERSAL PERSPECTIVE, WHICH IS A REFLECTION OF THE COMPANIES AND THE CREATORS BEHIND IT.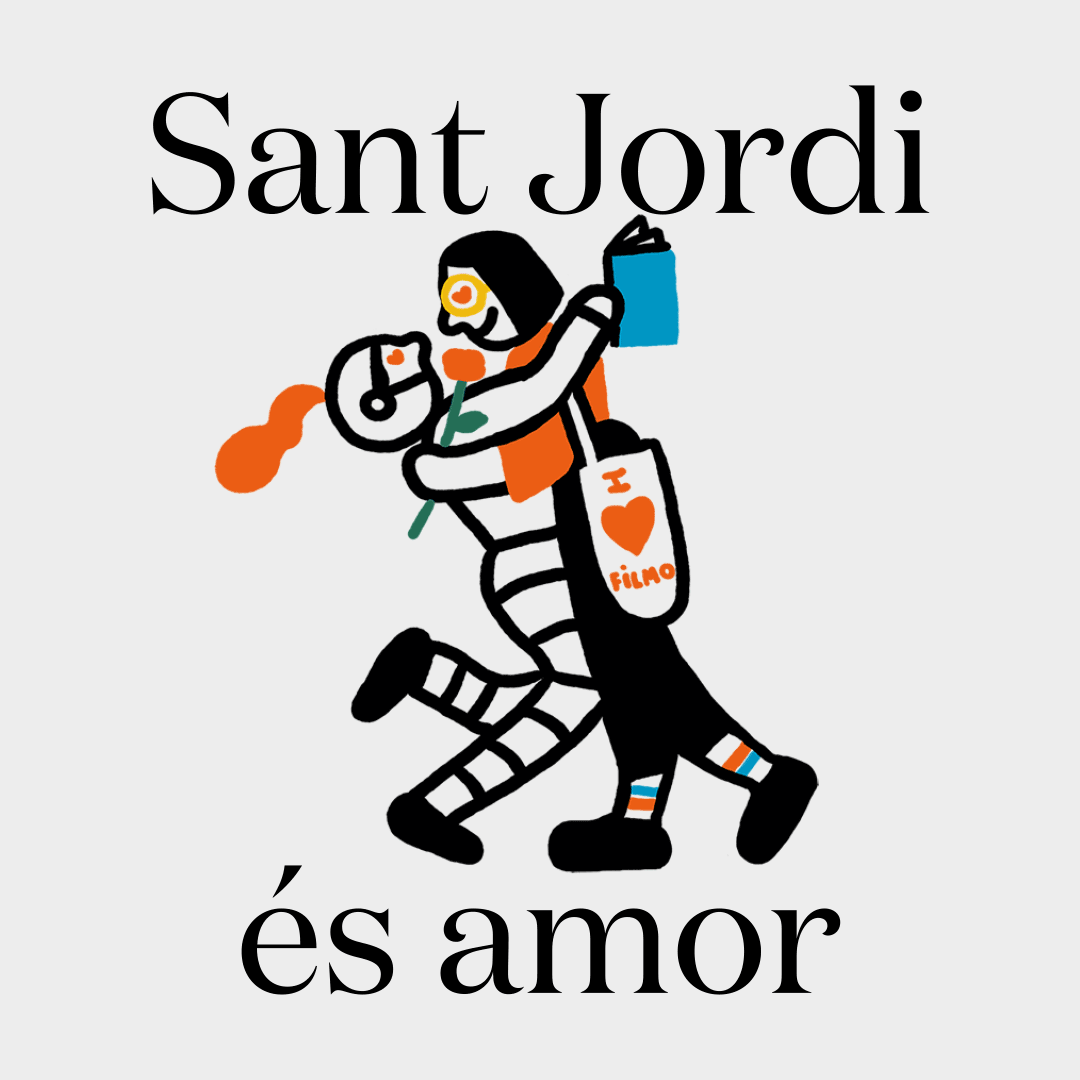 Sant Jordi
April
IS A CATALAN HOLIDAY HELD ON 23 APRIL. THE MAIN EVENT IS THE EXCHANGE OF GIFTS BETWEEN SWEETHEARTS, LOVED ONES AND COLLEAGUES. HISTORICALLY, MEN GAVE WOMEN ROSES, AND WOMEN GAVE MEN A BOOK TO CELEBRATE THE OCCASION – "A ROSE FOR LOVE AND A BOOK FOREVER." IN MODERN TIMES, THE MUTUAL EXCHANGE OF BOOKS IS ALSO CUSTOMARY.
THIS DAY IS FULL OF COLOR AND JOY THROUGHOUT THE CITY, AND IS THE PERFECT TIME TO COME, BECAUSE THE WEATHER IS AWESOME AND SPRING IS AT ITS BEST.
Primavera Sound
May
GENERALLY TAKING PLACE LATE MAY, THIS FESTIVAL CELEBRATES SPRING THE BEST POSSIBLE WAY. THE FESTIVAL IS NOTED FOR ITS ECLECTIC LINEUP, FOCUS ON INDEPENDENT MUSIC AND AS A SHOWCASE FOR NEWLY ESTABLISHED INTERNATIONAL AND DOMESTIC ACTS. THE RANGE OF MUSICAL GENRES INCLUDE ALTERNATIVE, INDIE, ELECTRONIC, POP, HIP HOP, DANCE, FOLK, JAZZ, METAL, AND EXPERIMENTAL MUSIC. YEAR AFTER YEAR THE FESTIVAL HAS INCREASED BOTH PUBLIC ATTENDANCE AND REPERCUSSION IN THE MAIN MEDIA.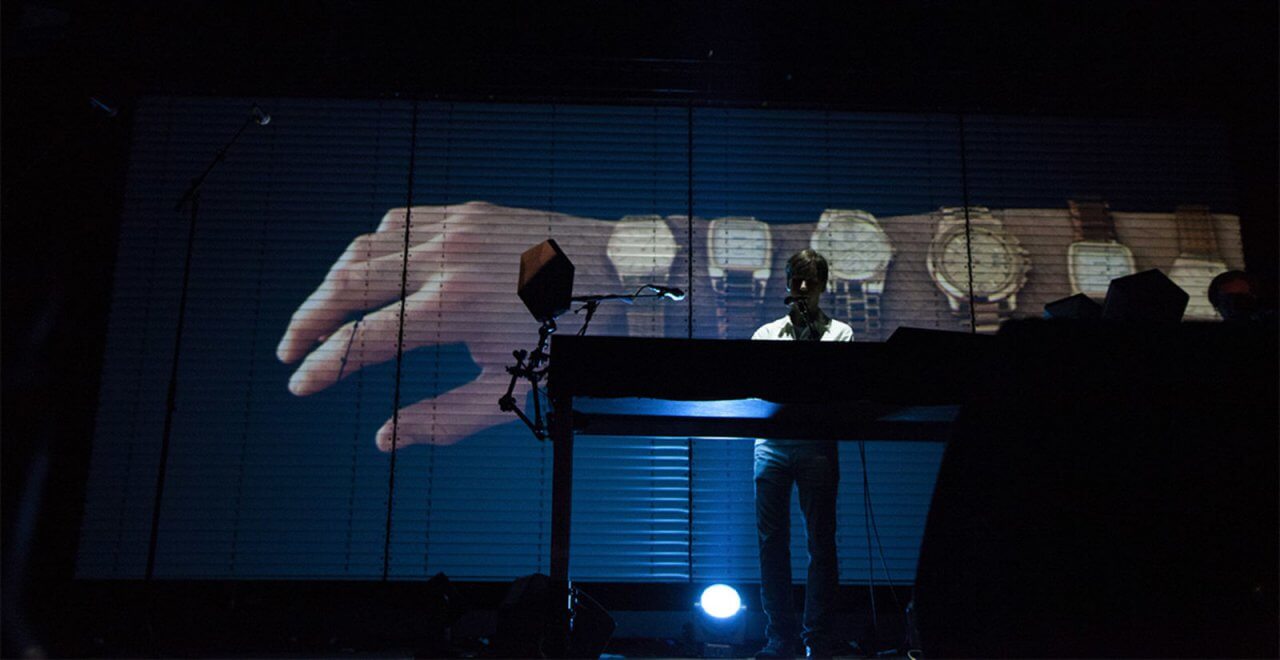 Sònar
June
ACORDING TO GRACE'S SKETCHBOOK, "SINCE ITS BIRTH IN 1994 AT THE HANDS OF THREE CATALAN LOVERS OF MUSIC, VISUAL ARTS AND MULTIMEDIA, IT HASN'T STOPPED GROWING.
WITH ACTIVITIES DAY AND NIGHT, IT'S A FESTIVAL THAT SPREADS MAGIC AND GOOD TIMES ALL OVER BARCELONA. THESE ARE DAYS WHEN IT REALLY PAYS TO BE IN THE CITY"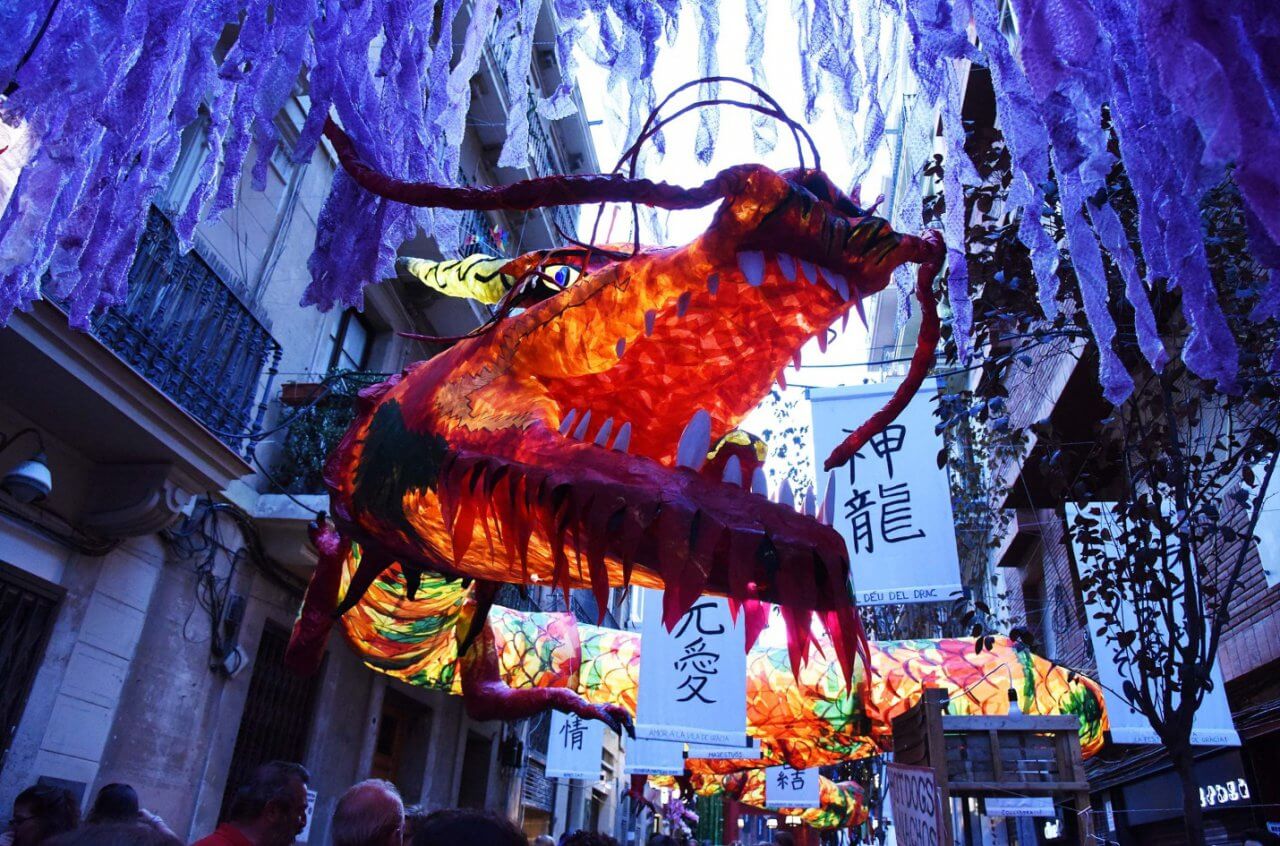 Fiestas de Gracia
August
THE MOST POPULAR FESTA MAJOR IN BARCELONA IS THE ONE IN BARRIO OF GRÀCIA. THE NEIGHBOURS OF THIS BARRIO PUT A LOT EFFORT IN DECORATING THE STREETS IN ORDER TO COMPETE BETWEEN STREETS AND SEE WICH ONE HAS DONE THE BEST JOB. THE PARTY GOES ON FOR A FULL WEEK, AND IT'S A MUST TO WANDER THE STREETS DURING THE DAY TO SEE THE DECORATIONS. THERE'S ALSO A GREAT PROGRAM OF CONCERTS SO GET OVER TO GRÀCIA AND ENJOY THE FUN AND FESTIVITIES ANY OR ALL OF THE SEVEN DAYS OF THE FESTIVAL.
La Mercé
September
SINCE 1871, IT'S BEEN A FIESTA FULL OF VERY DIVERSE POPULAR CULTURE ACTIVITIES FOR ALL AGES.
MORE RECENTLY, TRADITIONS HAVE BEEN INTRODUCED THAT HAVE HAD BIG REPERCUSSIONS, LIKE THE CATALONIA WINE FAIR, THE CORREFOC AND THE POPULAR MARATHON. IN ADDITION, THERE'S A GREAT DEAL OF CONCERTS AND MUSICAL EVENTS ALL OVER THE CITY. THE FIESTAS END WITH THE "PIROMUSICAL"